PABST MILWAUKEE BREWERY & TAPROOM
Milwaukee, WI I 8,387 ft2 I Development, Owner
This historic church contains two levels of unique space. The lower level (3,040 square feet) housed the Forst Keller Restaurant and the upper level (3,020 square feet) was the former sanctuary space that was used as an employee assembly space. The First German Methodist Church (Building 23) is located on the southeast corner of West Juneau Avenue and North 11th Street. Located adjacent to Interstate 43, this building is visible to over 200,000 vehicles that pass by the site daily.
Pabst Brewing Company announced its return to Milwaukee with the opening of brewery and tasting room in Building 23.
COMPLETED: February 2017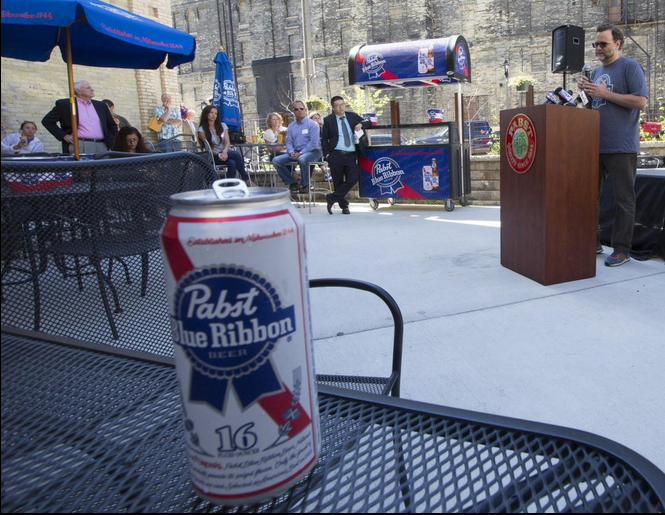 Pabst Brewing Company will open a new brewery on the site of its former home in summer 2016, the company announced Wednesday. Beer lovers will be able to visit the complex for tours, to check out historical memorabilia – and, most important, to taste the beer. The company will open a microbrewery, including a tasting room, at the former Pabst Brewing complex on downtown's west side. Most of the former brewery buildings have been redeveloped into a hotel, apartments, offices and other new uses, with more projects in the works.
The new brewery and tasting room will open in a former church, at the southeast corner of W. Juneau Ave. and N. 11th St. that was formerly used as an employee training and conference center by Pabst Brewing Company.